HOW WOULD YOU FEEL IF YOU COULD SPEAK
PERFECT NATURAL ENGLISH

?
Think about the last 10 times you spoke English to a native English speaker.
Did you understand the native speaker?
Did the native speaker understand your English?
Did you feel confident?
You CAN speak English confidently like a native speaker.
You CAN be easily understood by native speakers.
AND you CAN easily understand native speakers.
It's EASY! But ... you have to know how and learn
So how can you fix this problem and learn REAL natural spoken English ... ?
The BEST step-by-step English speaking course which will teach you the SECRETS of how to start speaking natural spoken English, just like a native English speaker.
YOU WILL LEARN THE MOST COMMON:
You start by learning the most basic English words and how they are pronounced in fast spoken English. It's important to learn the basics first.
Then you will learn how words come together to make completely different sounds which do not sound like the original words! Sounds are changed, added and removed!
You will NOT believe how some sentences change when being pronounced with fast spoken English. If you don't learn this, you will not be able to understand fast spoken English.
LEARNING THIS WILL HELP YOU TO:
HAVE A LOOK INSIDE THE COURSE
You will NEVER find a course the same as this one ...
The best part? You can easily learn natural pronunciation
Section 2 - 5 Speaking Tips
Section 3 - Connected Speech
Sections 6 - The Sentences
Section 8 - Daily Practice
Subtitles For EVERY Lesson
Daily Practice Lessons
Tests
Pronunciation To Help With IELTS, TOEIC, GAT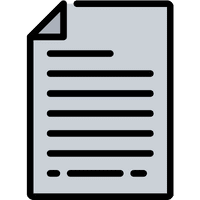 Practice Sentences
Downloadable Resources
Correct Pronunciation For UK And US English
An Instructor Who Has A Clear Accent
Taught By A Native
English Speaker
If you don't learn to speak like a native speaker TODAY,
when will you start?
WHAT OTHER STUDENTS ARE SAYING
Frequently Asked Questions
Disclaimer: Your English speaking skills will not get better if you do not make an effort to practise. We can help you learn natural English pronunciation but you need to practise. If you just watch the lessons and do not speak, you will not get the most benefit from this course. We can teach you, but you need to do the work if you want results.